Delta Three Oscar launches its lightest helmet pad system yet
June 17, 2019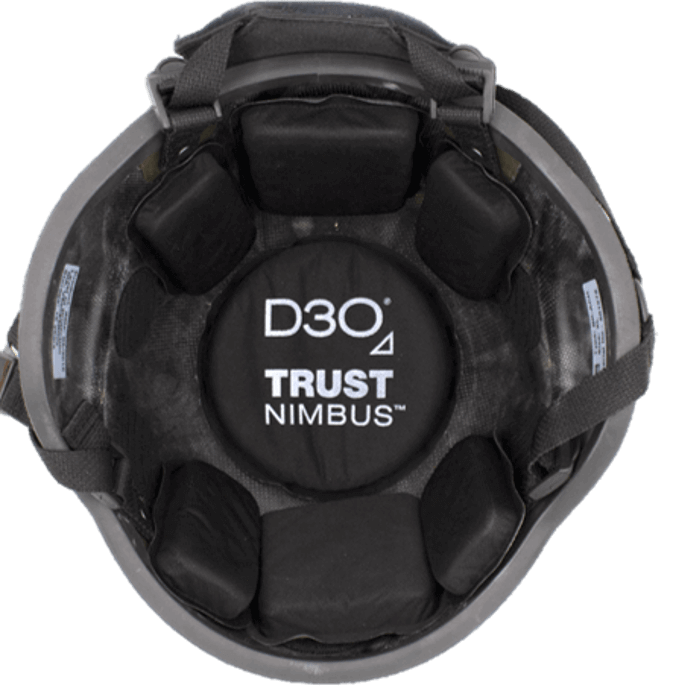 Delta Three Oscar has just launched its most lightweight helmet pad system for law enforcement and military applications, Delta Three Oscar™ TRUST Nimbus™.
TRUST Nimbus™ has been designed to provide superior impact protection performance and comfort, suitable for integration into any helmet shell, via 7 or 9 helmet pad configurations.
This Berry Amendment Compliant helmet pad system exceeds the required level of protection for the Advanced Combat Helmet Standard (AR/PD 10-02) in both Polyethylene and Aramid helmet shells, offering excellent performance across multiple impacts.
Bill VanMullekom, Executive Vice President of D3O US LLC, says "Soldiers or law enforcement officers must be able to execute the mission without being distracted by their own comfort level or fatigue. This knowledge led our team at D3O to develop our most lightweight helmet pad system, focusing on combining exceptional impact protection with complete comfort."
The launch comes in response to the movement in the defense market today towards lightweight protection, which reduces fatigue over long periods of time and enables greater freedom of movement and agility.
3M is a global leader in head protection for military and tactical applications and has enjoyed a long-term relationship with D3O, the parent brand of Delta Three Oscar. 3M's Vasilios Brachos, Senior Defense Product Development Manager says: "Our approach is to work with customers and end users to understand the specifications we are required to achieve. End users are asking for lightweight and comfortable products which are proven to protect – that's why we've chosen the TRUST Nimbus for use in several of our helmets."
The integrated memory foam comfort liner and moisture wicking head-side fabric with anti-microbial properties enhances the comfort of the helmet pad system, while providing superior impact protection performance.
Terry Griffith, Global Business Manager - Defense and Law Enforcement at 3M, notes "We are pleased to work with D3O and offer their latest advanced lightweight impact protection pad system to our customers. Combined with our advanced ballistic protection and lightweight helmets, it will enhance our product value to the end user."
TRUST Nimbus™ will be available for individual or unit sales through Delta Three Oscars's distribution partners, RRDS and TSSI, over the coming months.