LIGHTER: GREATER MOBILITY
The lightest helmet liner (80g / 2.8oz) to exceed ACH blunt impact requirements (AR/PD 10-02). Halo is 25% lighter than the next best competitor.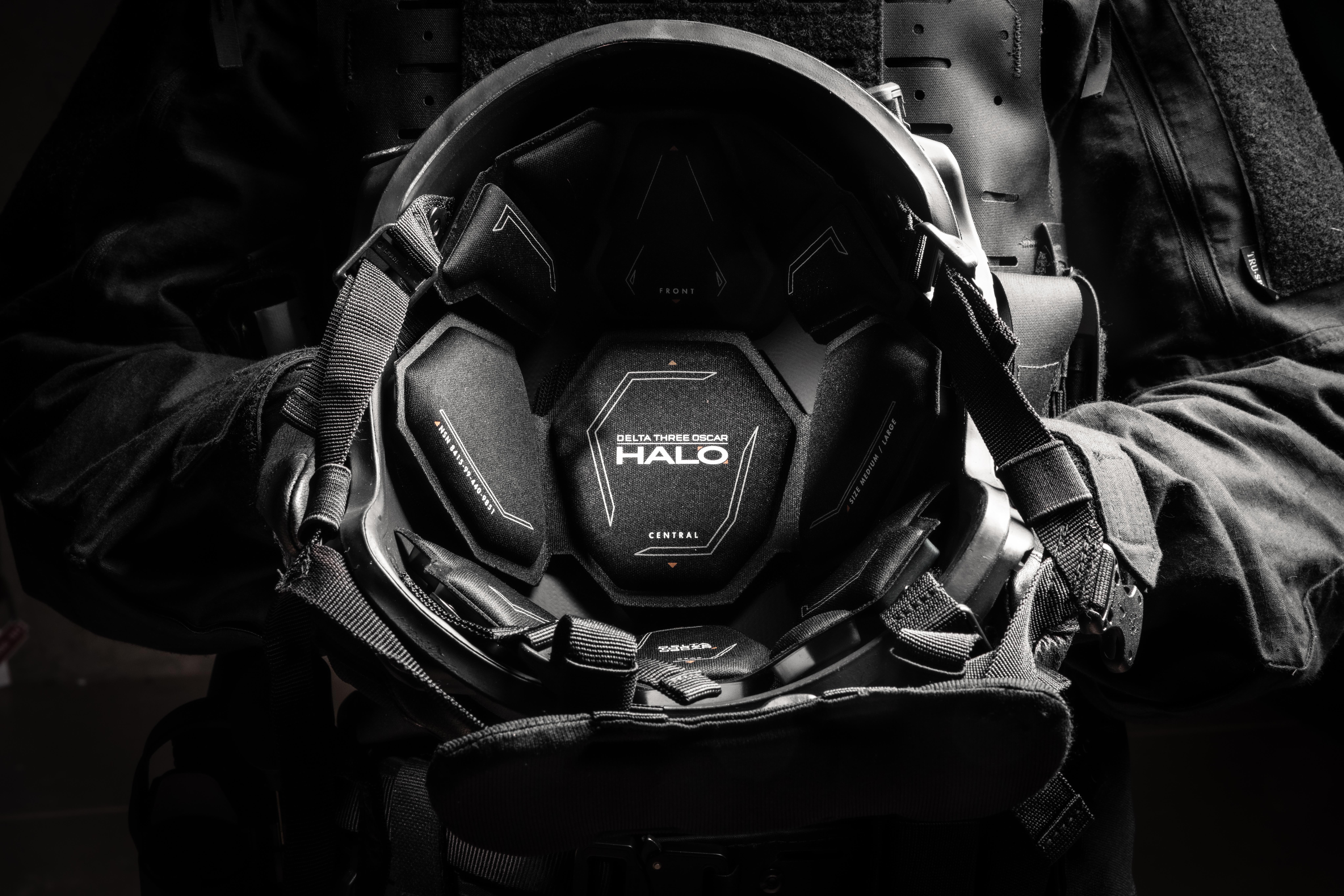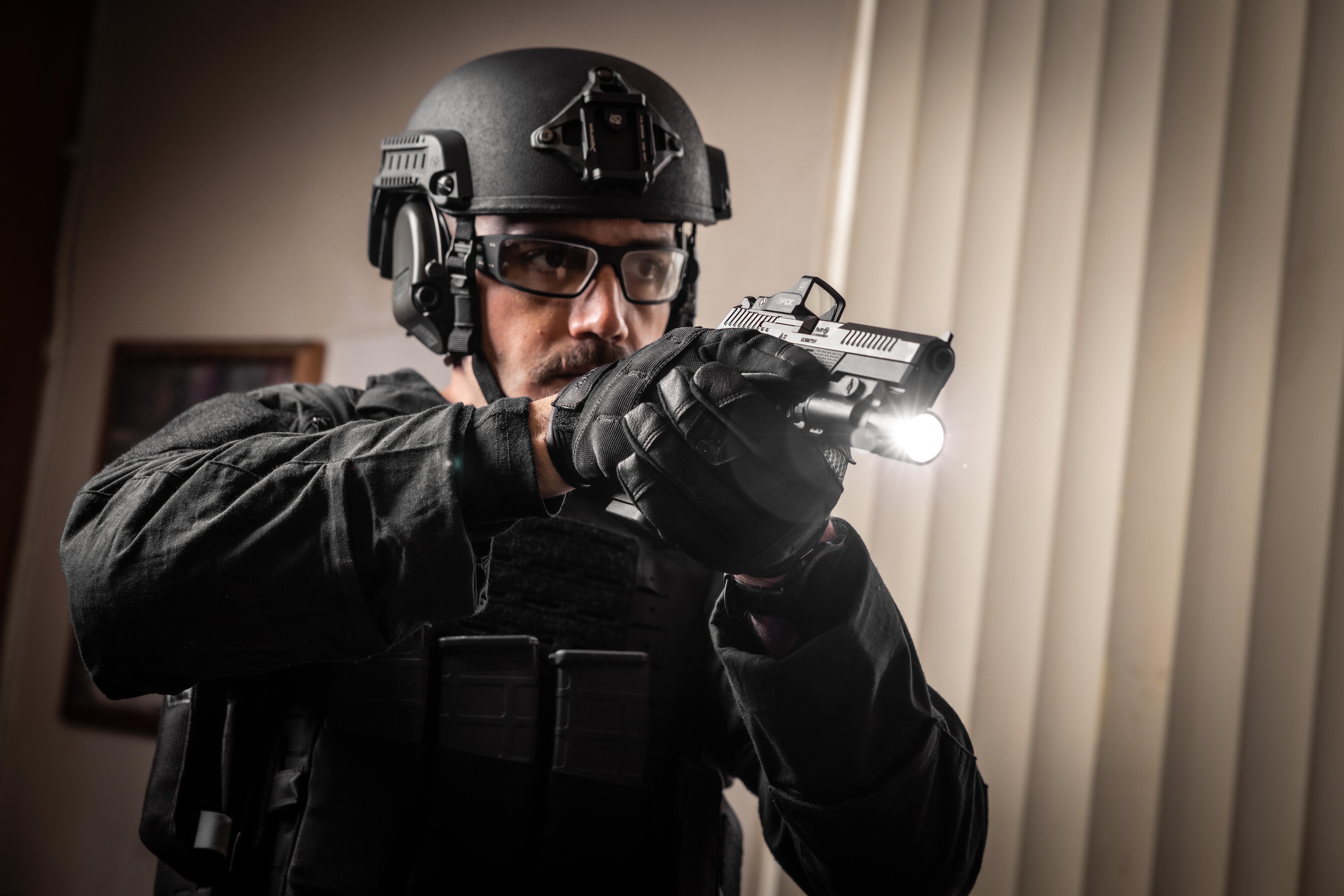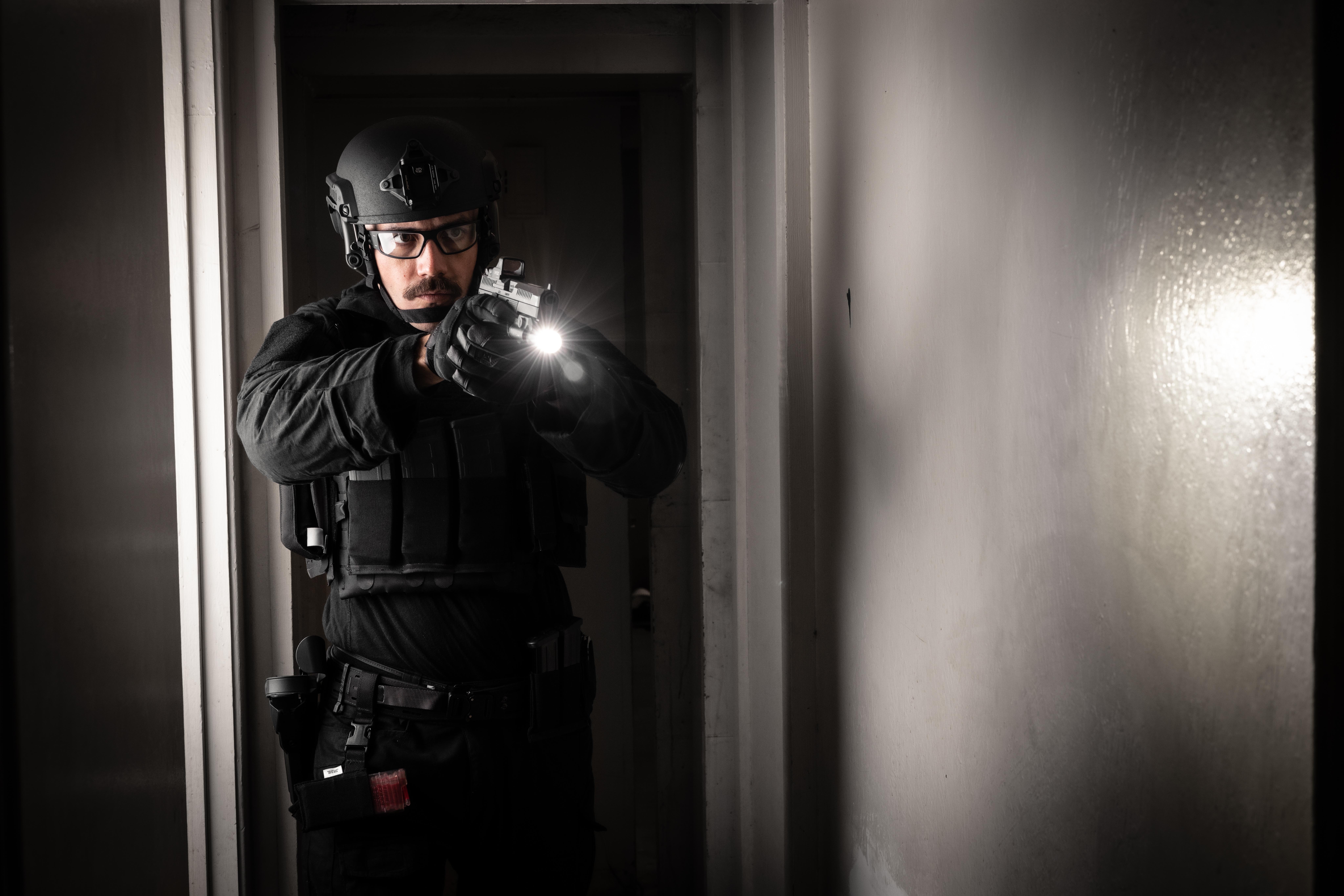 COOLER: OPTIMIZED AIRFLOW
Patent pending ventilation and moisture management via 12 integrated air channels. Halo™ Ballistic Helmet Liner helps to regulate your body temperature to enhance focus.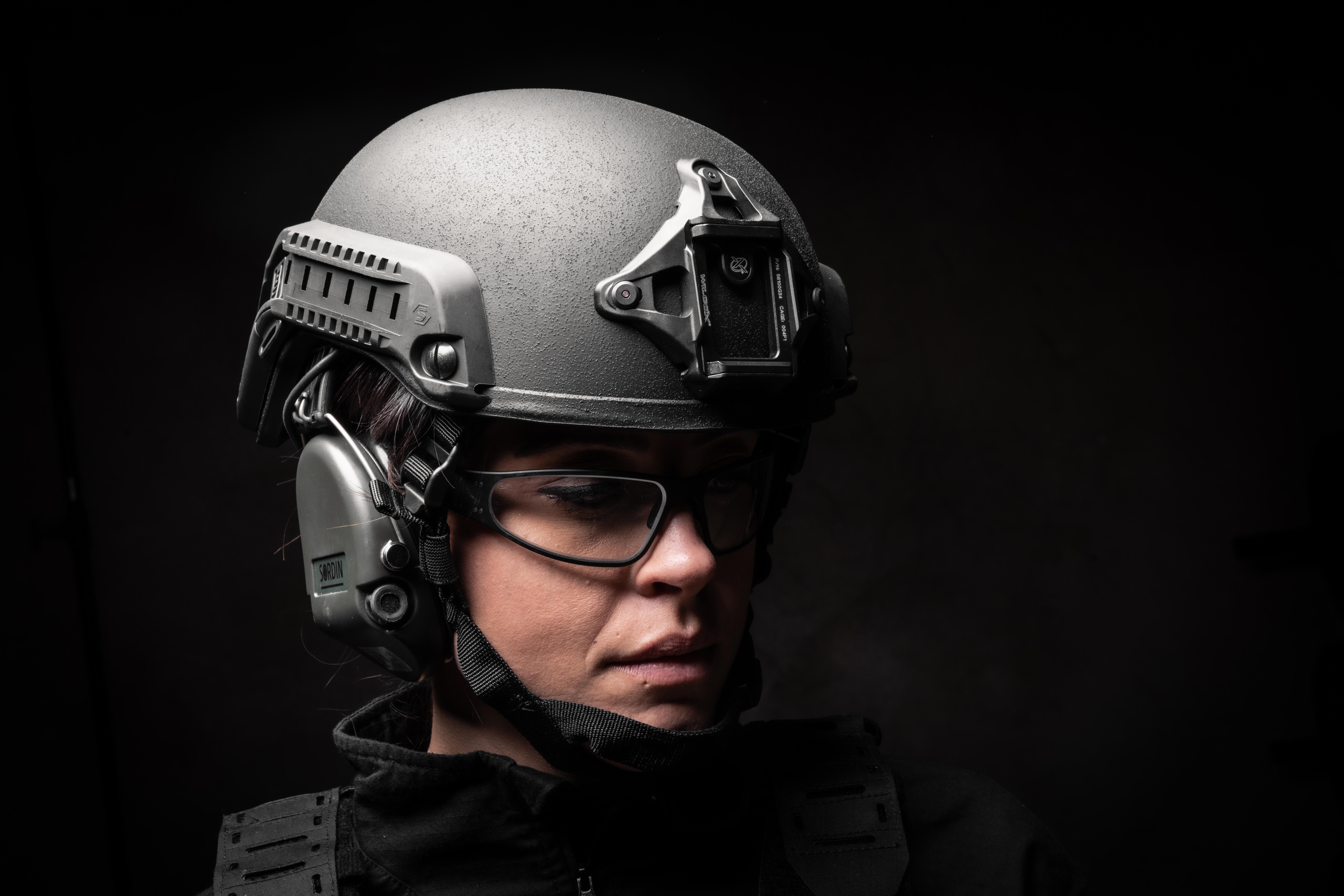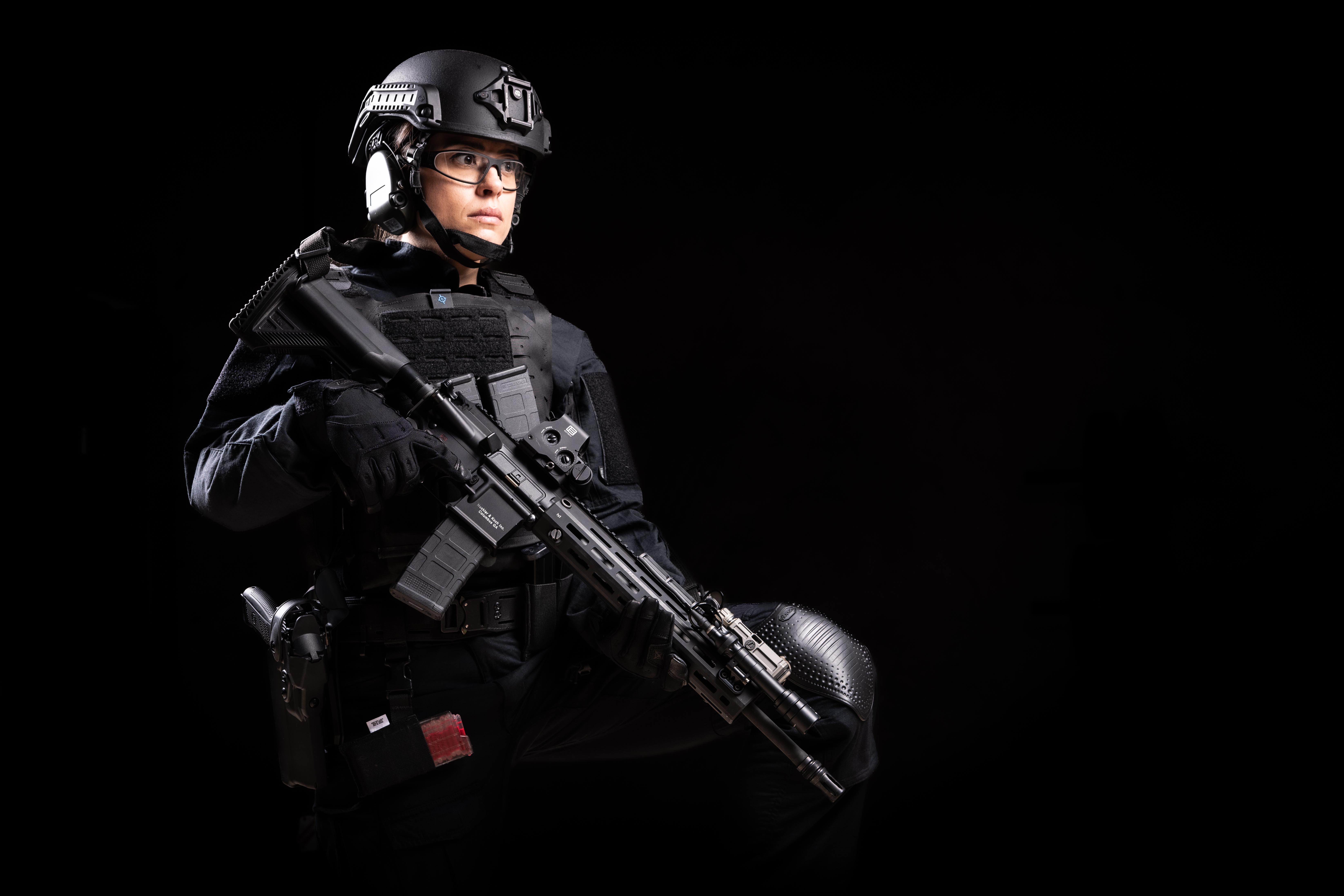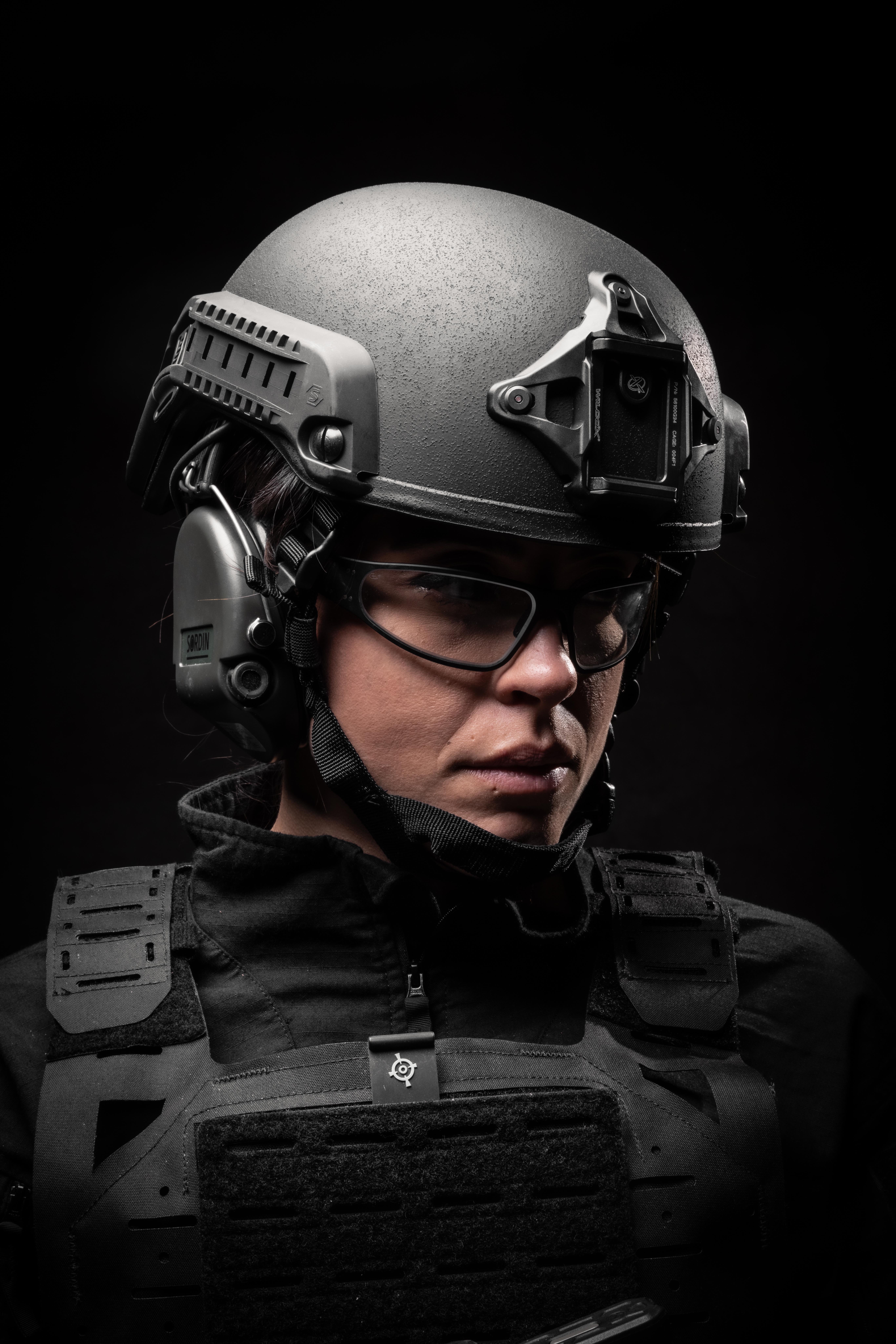 SAFER: IMPACT PERFORMANCE
Halo™ Ballistic Helmet Liner exceeds the AR/PD 10-02 requirements by 33% and delivers D3O-proven blunt impact performance consistency from 1st to 2nd impact.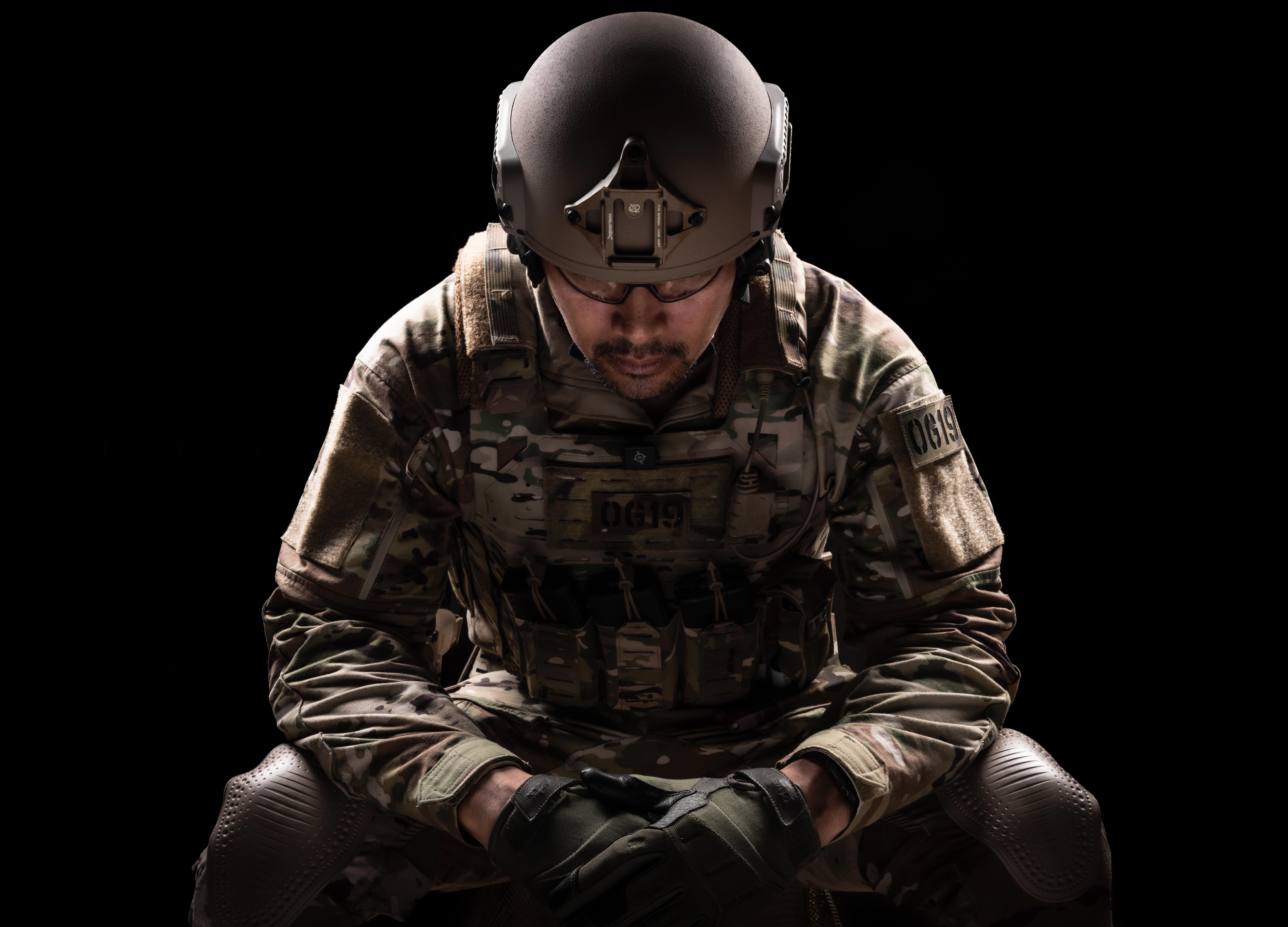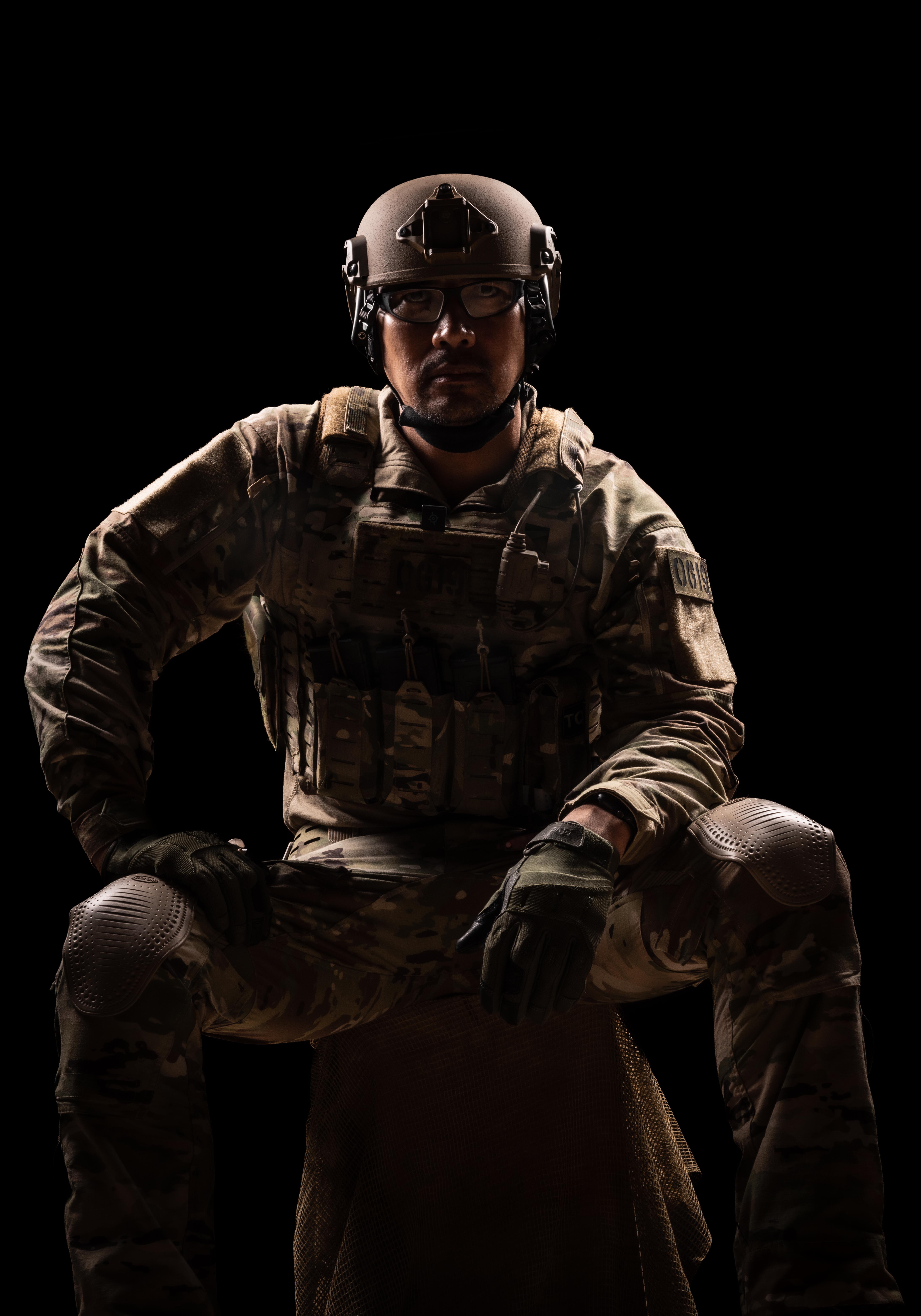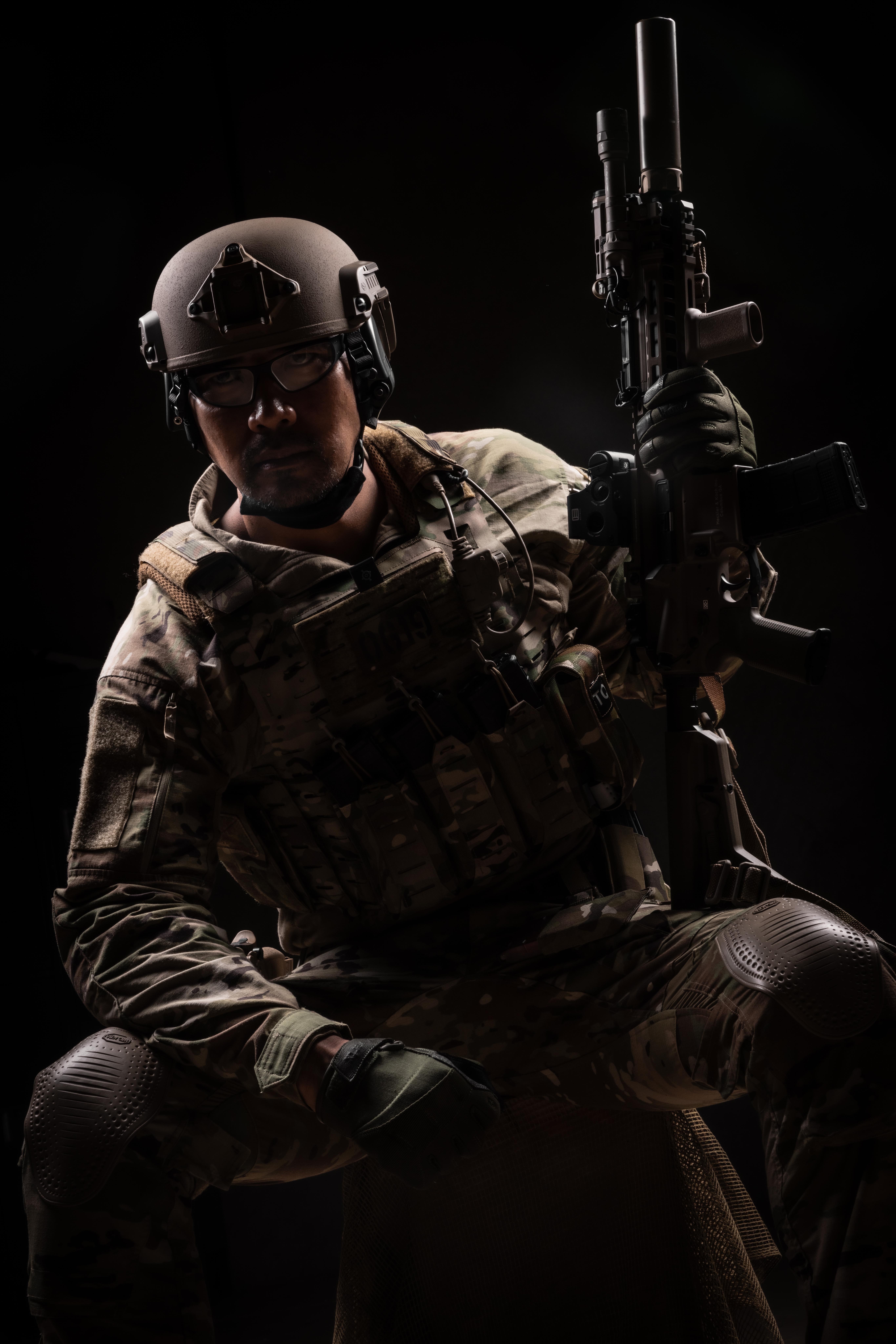 ENHANCED COMFORT
A pure comfort foam liner system providing a plush, full coverage fit. Halo™ pads are finished with premium MILSPEC anti-microbial, moisture wicking fabric.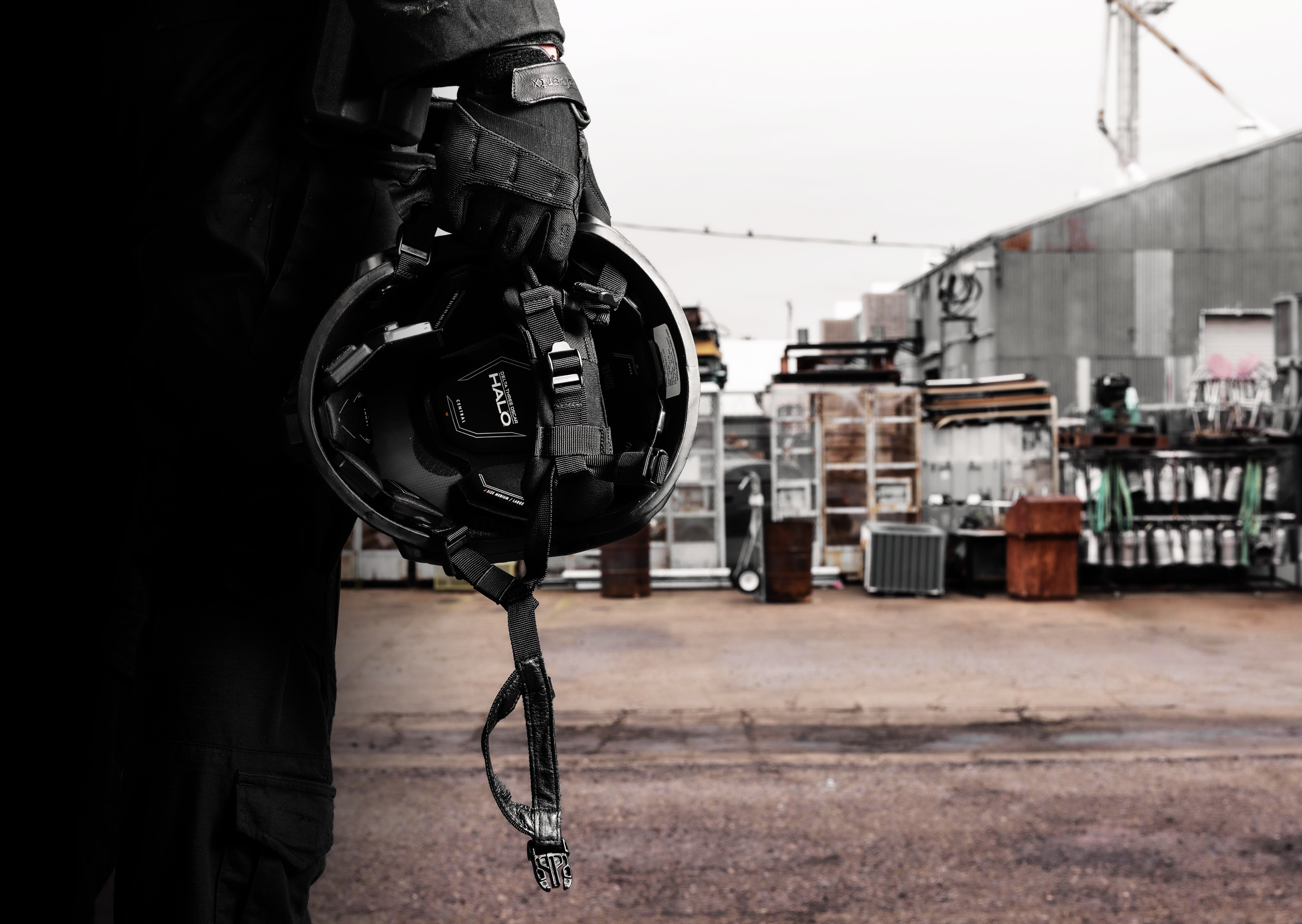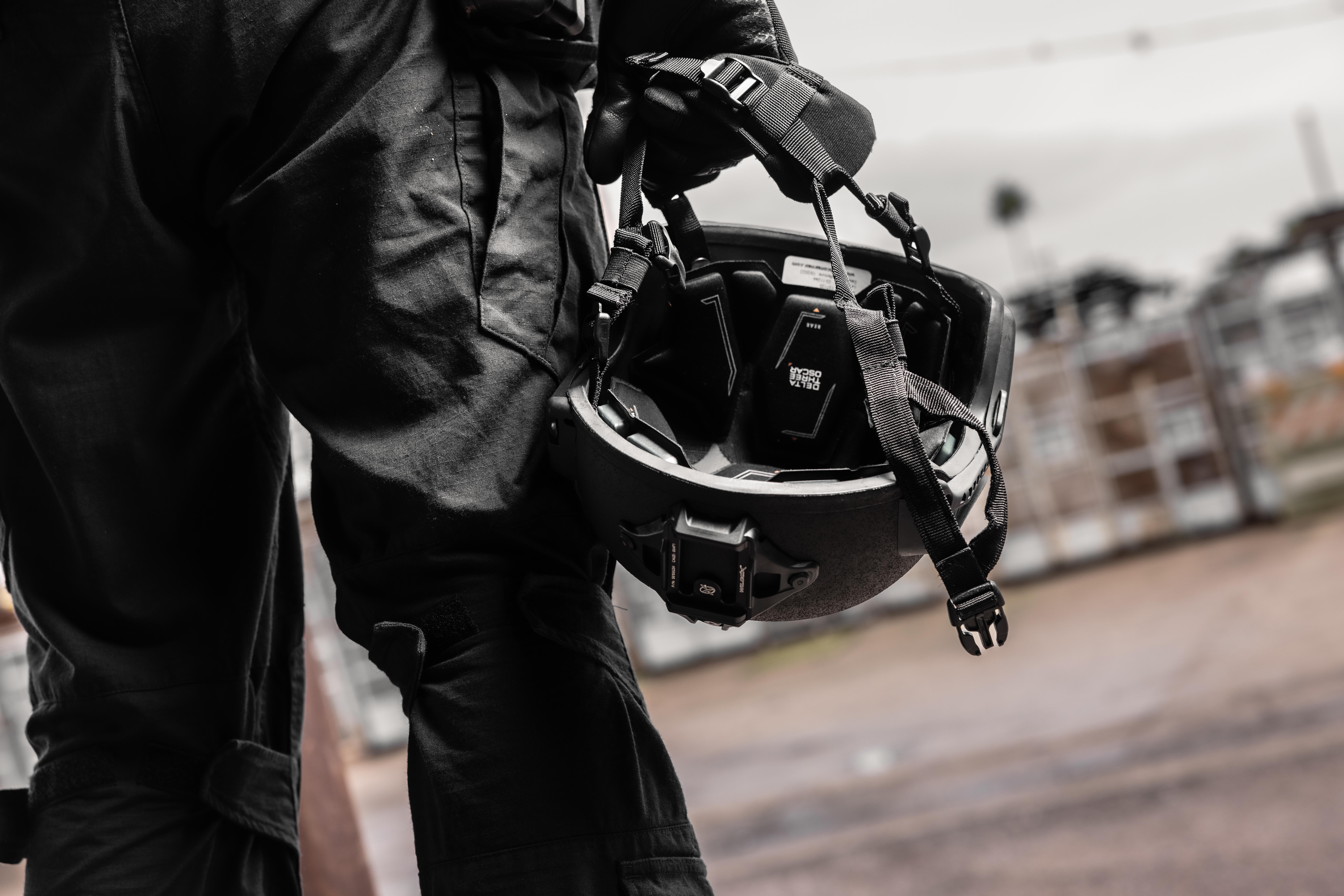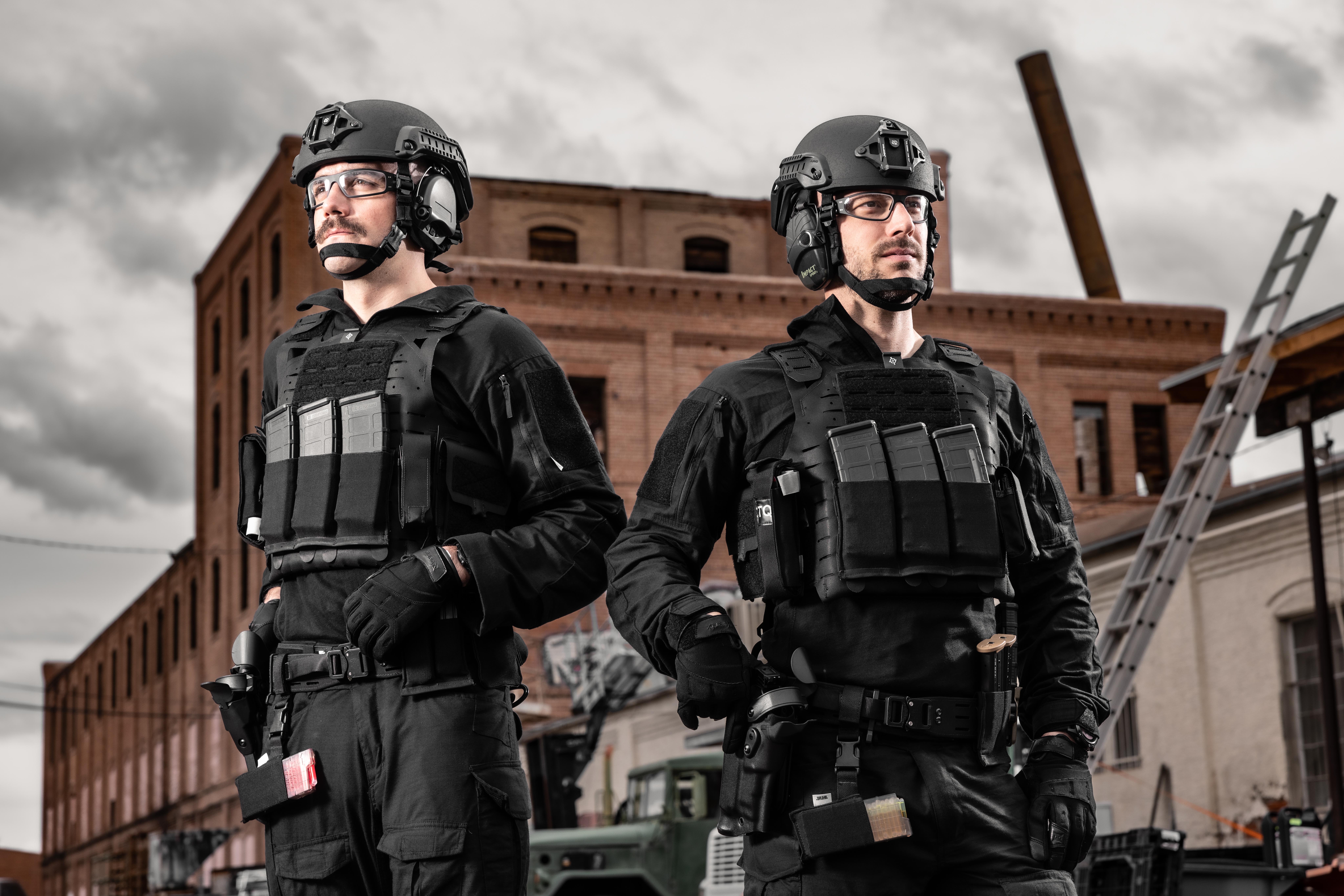 COMPATIBILITY
Features a patent pending self-conforming crown pad designed to accommodate a variety of comms headset configurations. The full system Ssecurely fits all helmet cuts from full to high cut. Available in ¾" and 1" thickness and sizes S/M/L and XL.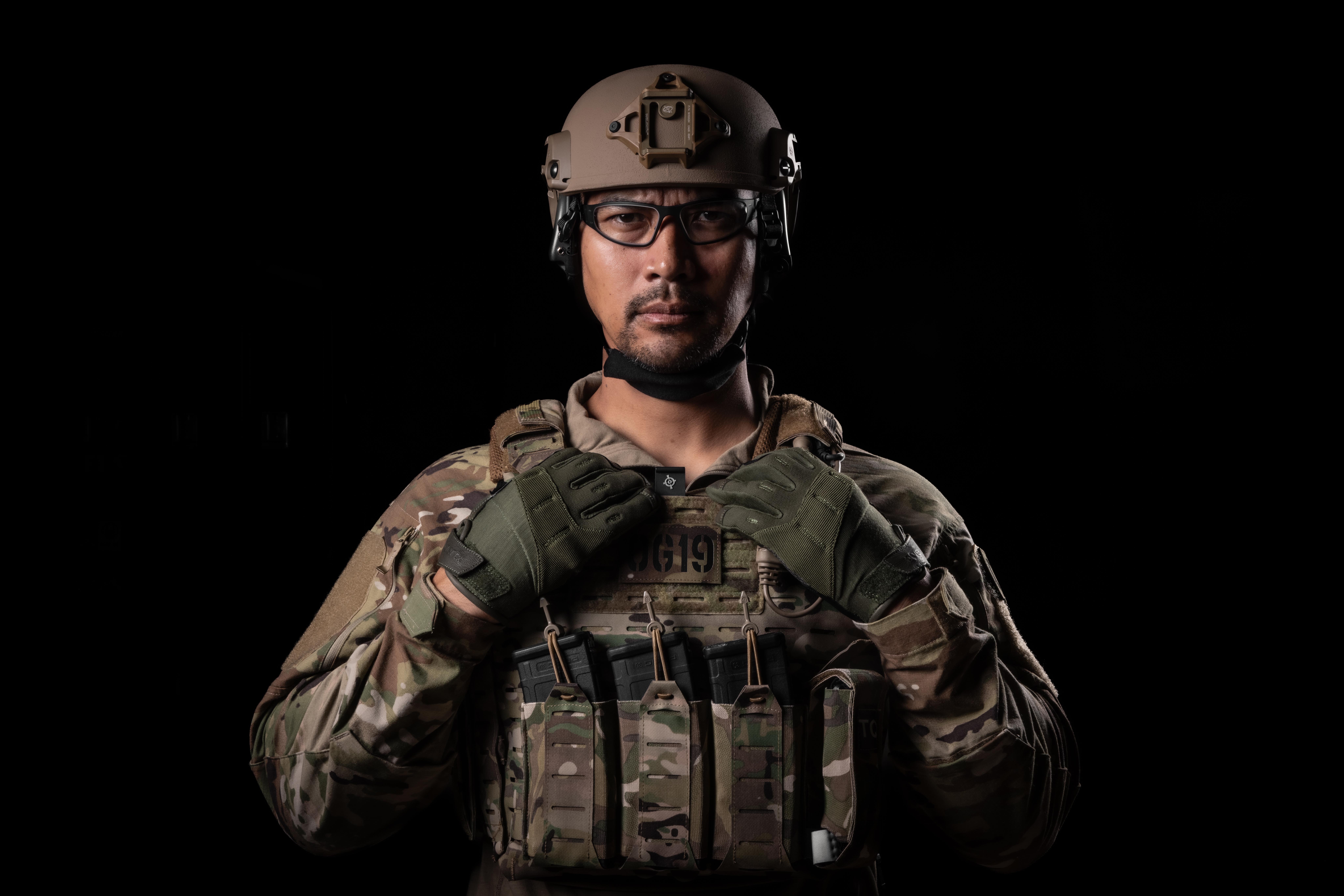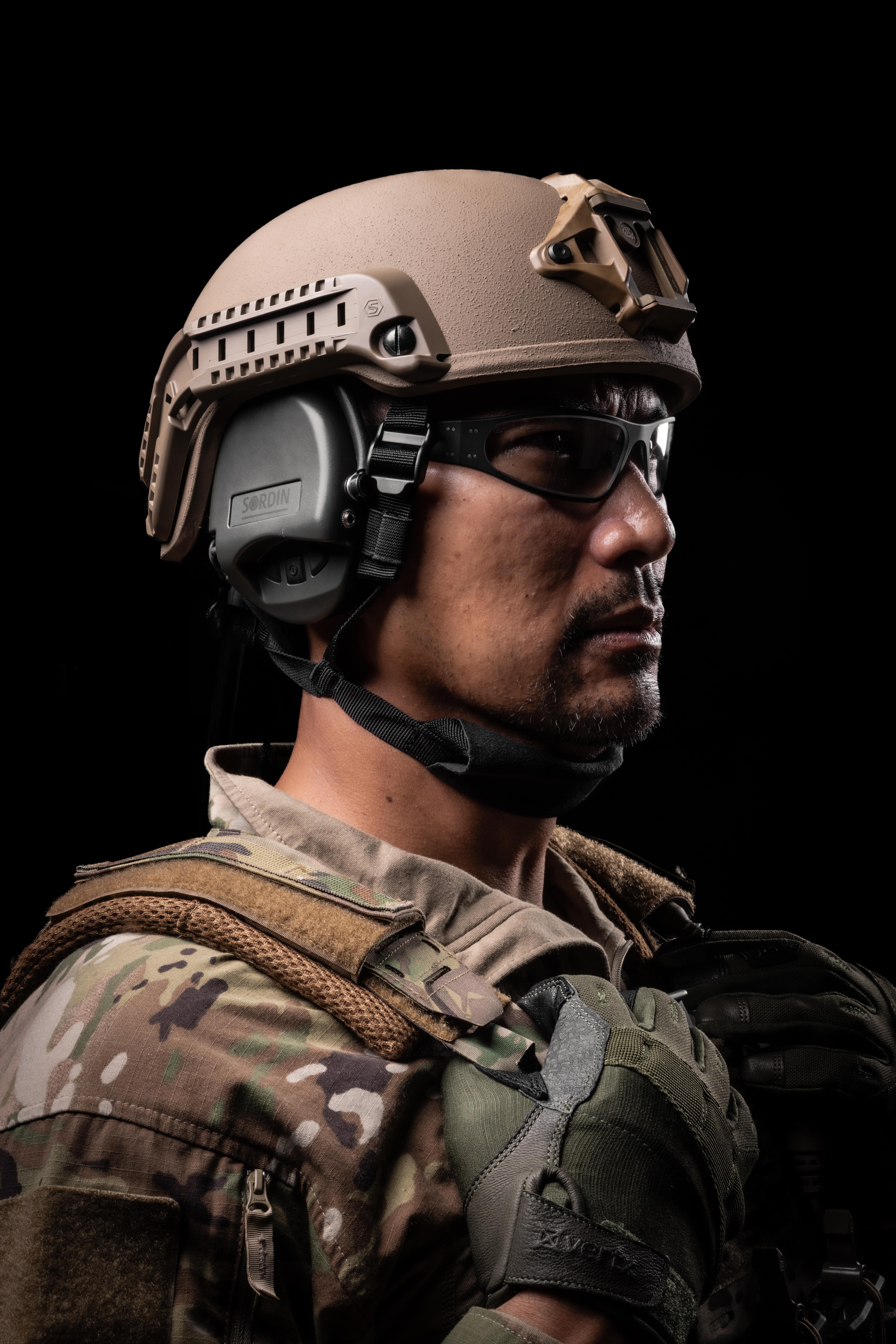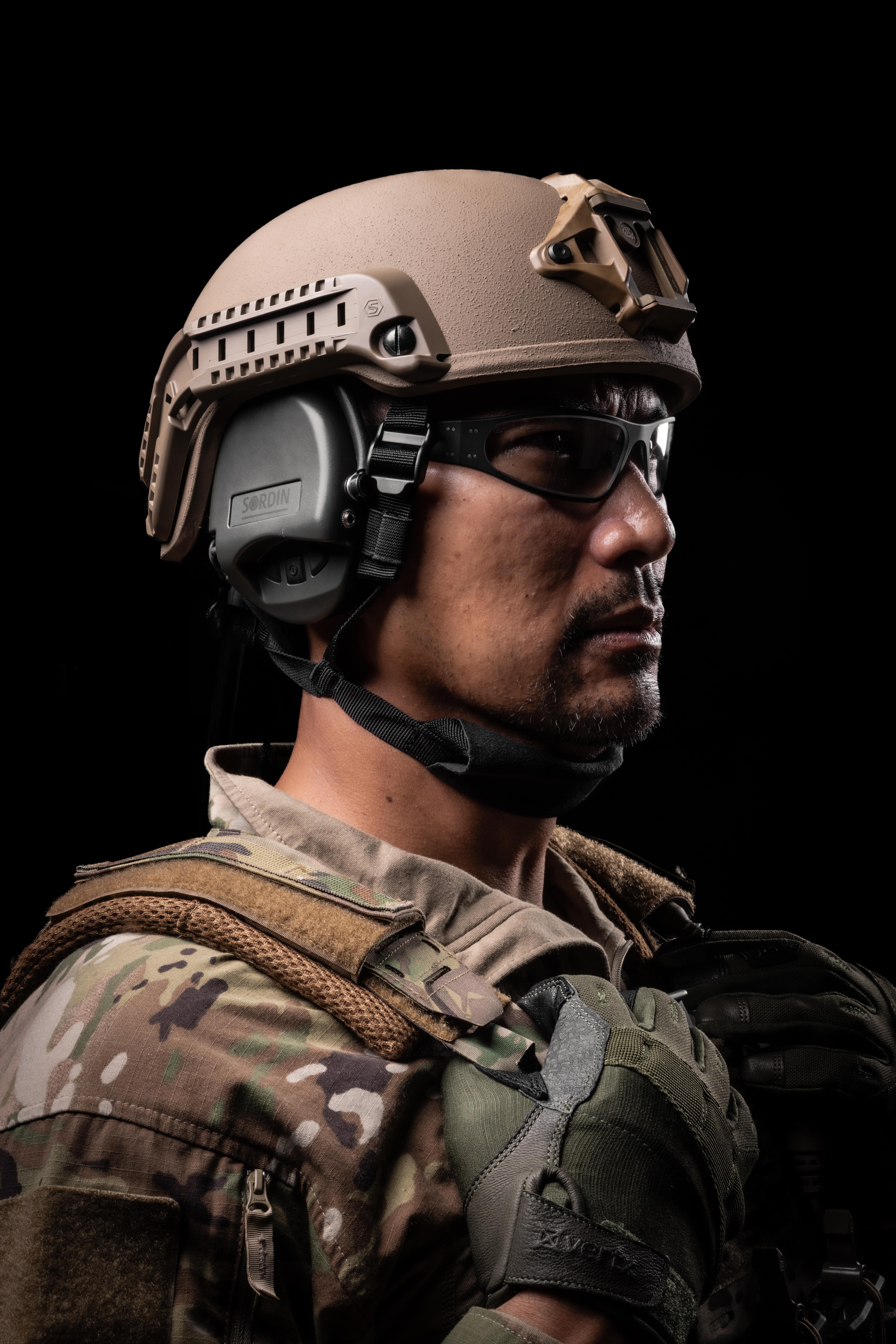 TEMPERATURE STABILITY
Made using all-new D3O® technology delivering unmatched thermodynamic impact consistency. Halo™ Ballistic Helmet Liner maintains its high-performing properties in the harshest of environments.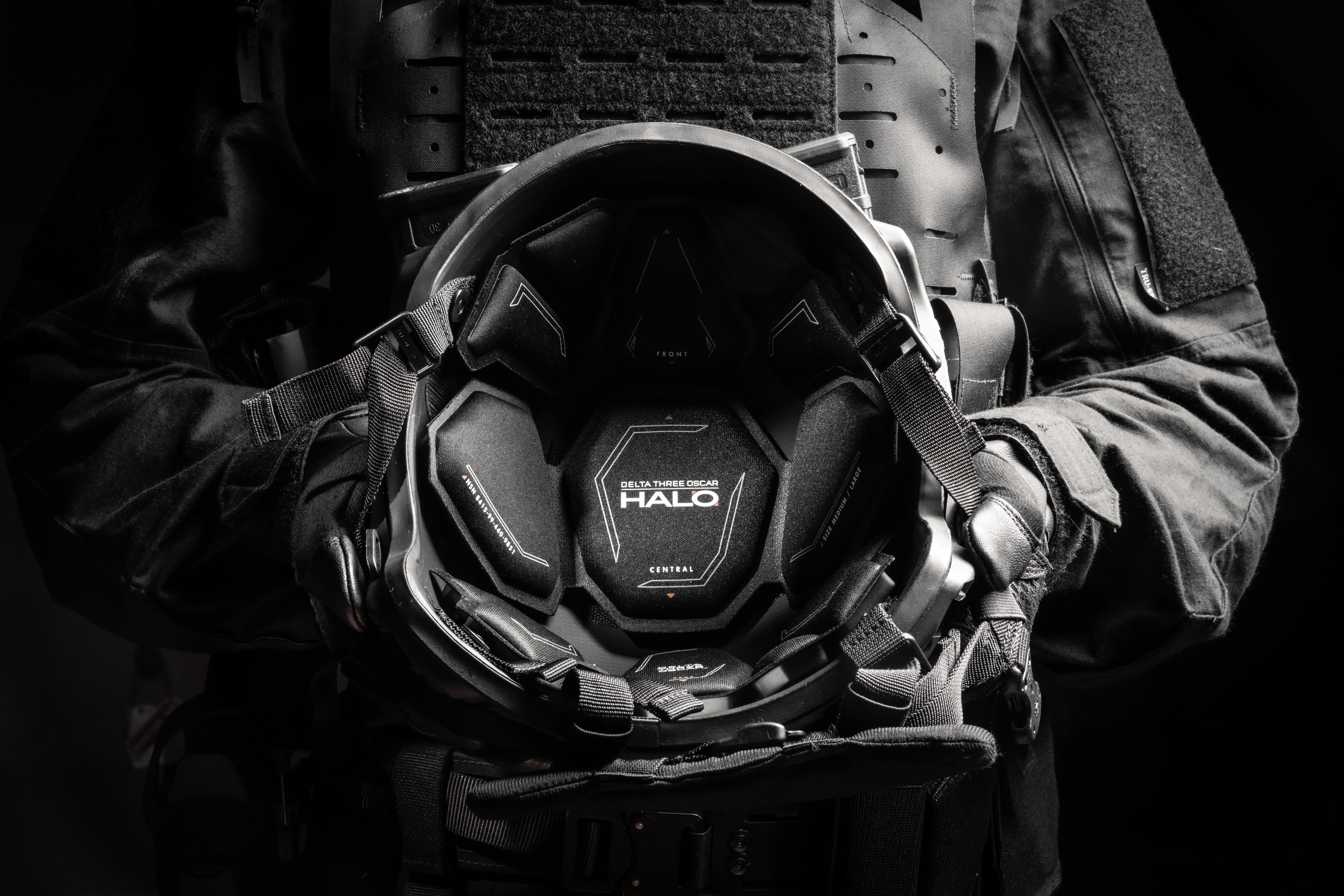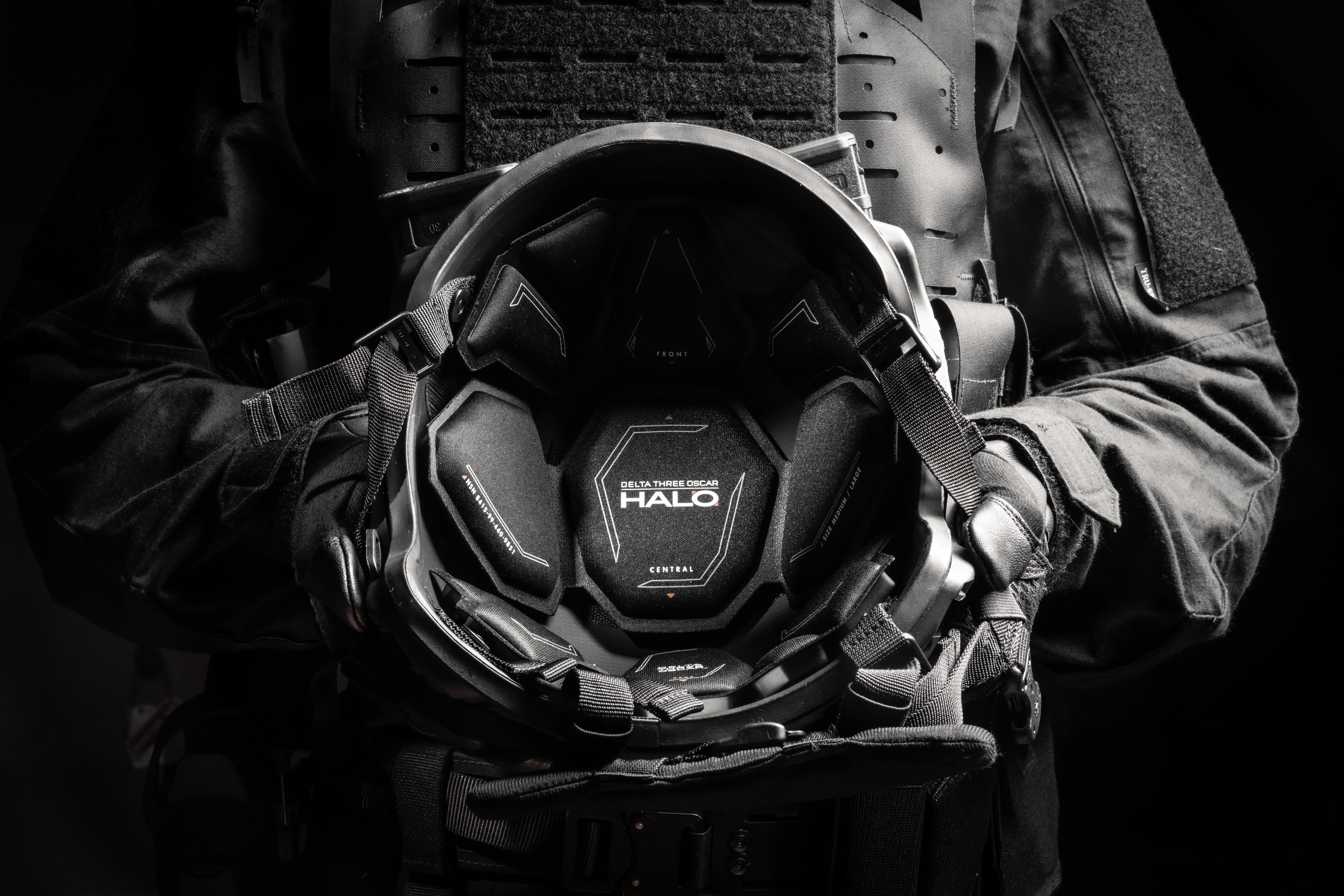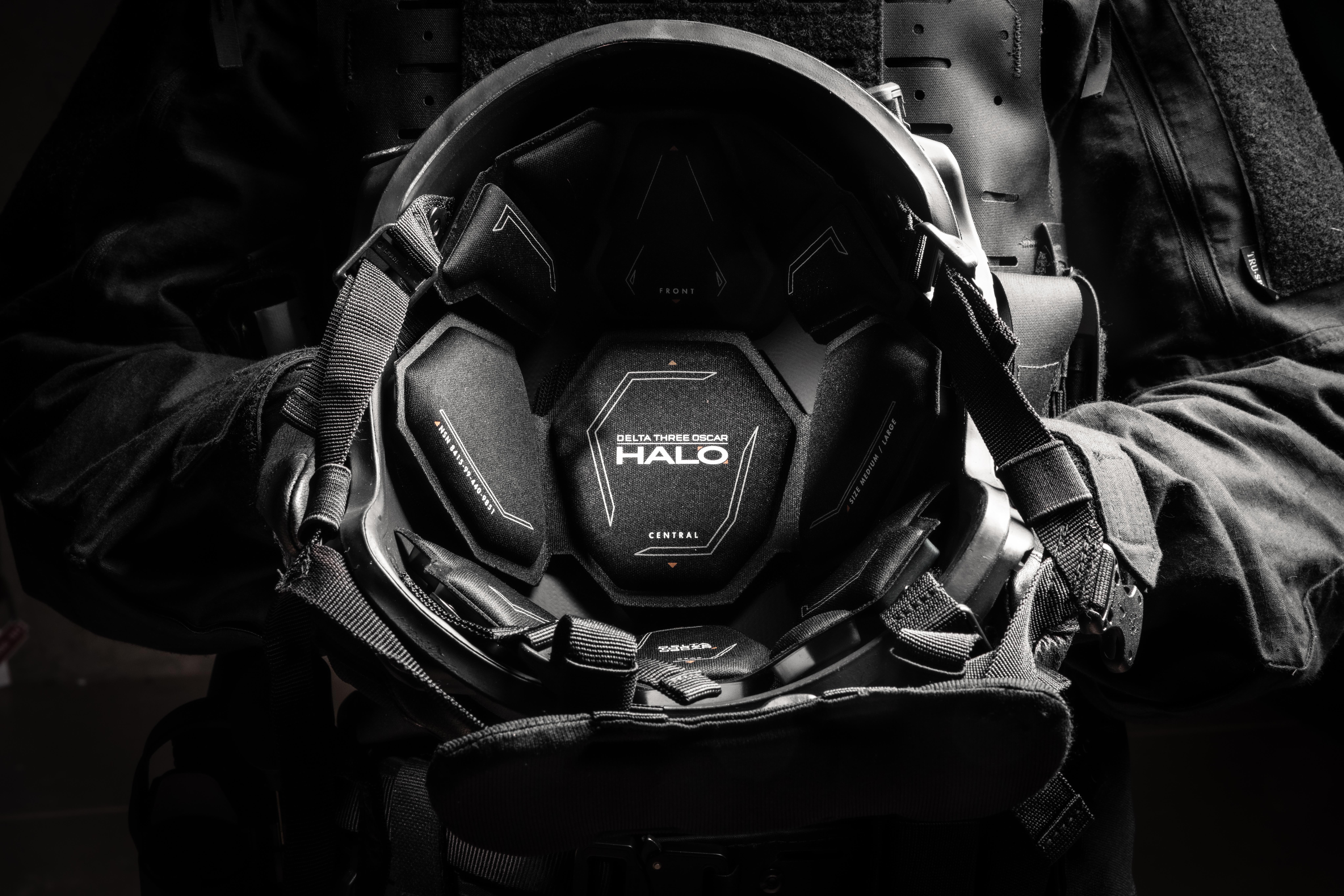 FIND OUT MORE
Access the Halo™ Ballistic Helmet Liner data sheet and installation guide.
CONTACT US
If you'd like further info about Halo™ or any other cutting-edge Delta Three Oscar products, feel free to get in touch.